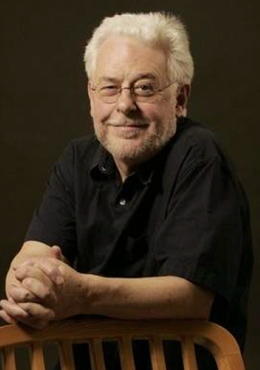 This column is my last for The Desert Sun; my wife and I are leaving the desert and much though I look forward to a new adventure, I'm certainly going to miss the friends I've made in the food world here.
When we first moved here 11 years ago we had already visited three times: once to La Quinta Resort, to host a cooking contest a magazine I then edited was holding there. The resort became a symbol in our minds for relaxed, welcoming luxury and good food. The second visit was for a birthday lunch: we drove from Los Angeles to eat at Le Vallauris in Palm Springs. We had done research and learned it was generally regarded as the best restaurant in the area. We hadn't eaten anywhere else but it was enchantingly pretty and we felt no need to argue with the rating.
Later, in our constant pursuit of pleasure, we spent a weekend in Desert Hot Springs, the darling of magazine art editors, full of starkly stylish places to stay. We loved the ambiance of the motel we chose but when it came to find a restaurant for a romantic dinner we had to drive into Palm Springs.
Those three landmarks haven't changed much in the last decade and a half. La Quinta Resort is still our favorite place to take foreign visitors, and now Chef Jimmy Schmidt heads up Morgan's, its signature restaurant, it becomes more than ever a place we shall miss. Nothing can be better than eating one of his dinners and then talking to him about it. The eating and the talking are both memorable.
Le Vallauris has, if anything, only become better — Jean Paul Lair is a wonderful chef and now we know owner Paul Bruggemans, which is an added pleasure. Desert Hot Springs is still quirkily stylish, but now they have a country club, Mission Lakes, where the chef, Becky Hill, is a friend of mine and provides better food than the city could have dreamed of a decade ago.
Meanwhile, eating throughout the valley has progressed in great leaps. Over the years I've repeatedly been asked which is my favorite restaurant here. I've just as repeatedly explained that there's no answer to that question. It depends totally on the mood, the company, what you feel like eating. But I have accumulated some marvelous memories. I remember taking an English friend to dinner for her birthday at Cuistot (Bernard Dervieux' first small location) and her dazedly declaring afterwards that it was the best meal she had ever eaten. I can't remember what she ate but I do know I will always remember his quenelles.
I remember meals at Chez Pierre, in Palm Desert, and owner Pierre Pelech's perfect French bistro menu — his pâtés, his terrines, his seasonal specials, his game. I'll always be grateful for how much he taught me about food.
Sitting at the bar in Johannes, chatting to Johannes Bacher, and tasting his creative, subtle dishes, enjoying his restless passion for flavor, has been a highlight of our time here. And the local produce — when we first moved here it was hard to get food that was grown locally. Now there are the farmers' markets, probably the best thing to happen to the food scene here in the last decade. The local mangoes — who knew there was such a thing? — are unsurpassable and they're in season right now, and they're at the Palm Springs farmers market!
Thinking of local produce, one indelible memory is of a farm tour where I met Chef Eric Wadlund, with whom I later collaborated on a cookbook, "Palm Springs Flavors." He prepared a meal from the produce he had picked on that tour and I tasted corn tamales (his wife's family recipe), which have become my gold standard of what that dish should be. Eric is at Spencer's
Restaurant now and his soft shell crab is also my gold standard. Any of his fish dishes have my undying loyalty — his lobster dishes, his crisp fried oysters, his crisp-skin whitefish.
Fresh vegetables! Walk around the garden of Palm Desert's La Spiga with Vince Cultraro, let him show you his latest crops, then taste what he does with them. Taste anything on his menu, simple and subtle, Italian food at another level.
Fresh vegetables! The Slow Food Benefit at the Miramonte Resort is another highlight of my time here. Some of the best and most generous chefs in the valley congregated to give samples of their cooking to the crowd that showed up. Herve Glin of Cork Tree, Tara Lazar of Cheeky's (and Birba and Jiao), Robert Douglas of Sense, and many more, celebrated the glory of local,
fresh and seasonal fruits, vegetables and meats.
I'm also going to miss your emails about these columns. Many readers have corrected my errors and added to my education — I would never have known the real history of couscous, visited the local herb fields, taken part in the date harvest, or picked mangoes from our local trees without emails from you. I'm still at fenwickfood@aol.com even if I'm leaving the valley.